Today's thought is on Jesus' command to constantly ask for forgiveness. This appears all throughout many gospels, and this can seem a bit odd in light of certain considerations, such as: what about the cross?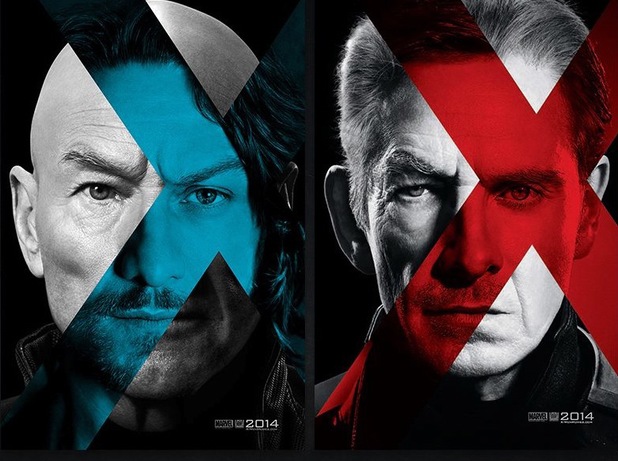 What I'm asking is that, how many might teach it, on the cross, Jesus atoned for the sin of the world. There a forgiveness was brought about that, in its ultimacy, blotted out all crimes and wickedness. This might be tempered with considerations about the unforgiveness for the blasphemy of the Spirit. But then, this teaching came before the crucifixion. Now some have posited that the forgiveness that accompanied the healing was in light of the future event. Which is interesting for my point.
Consider also the Pauline emphasis on the once-and-for-all nature of what Jesus had done in light of the very, seemingly, contingent nature of what Jesus teaches. Paul preaches a forgiveness wrought within an event, Jesus talks about the constant need to turn towards Heaven. Is there a divergence? I do not believe certain interpretations that there were different schools of the Gospel, rather modern people might be jamming the thoughts of the Apostles into false categories.
What I'm getting at is a certain question of time and the Jesus event. There is a reality of an 'already' and 'not yet' at work in the Gospel. There seems to be a couple definitions of time, between Chronos and Kairos. The former is the regular linear progression, whereas the latter has to do with 'age' shifts. This is not something we're not accustomed to consider, with the Modern age flattening out time to be a straight line. There are no breaks, there are no parallel lines, there is no intervention of timeless eternity shattering the mold.
Time is a strange concept. We can't really ever see it. As Augustine would comment: we recall and draw up the past, we speculate about the future, but we flip in and out of the present without the slightest awareness. This is very true, time is a slippery and strange thing, if we can even call it a 'thing' in the first place. However, even with such impossibilities in handling time, which has rightly been likened to stand, sliding right out of our grip, it doesn't mean time is merely subjective.
Kant would posit that time is an imposition of the Human mind upon things. This is wrong. Even if we can't catch time, we're effected by its passing. Despite sci-fi movies where memories are implanted, I'm skeptical about the validity of this happening. The imprint left from real, past, events is different the ethereal remains of dreams. External realities have a certain gravity to them, and though minds are involved, the mental worlds we build lack permanence. I won't get into the epistemological knot this might pose, that's for another day.
However, time is a creational ordinance, even if we're promised an 'age' or a 'world' without end. It's immortality, perhaps like our resurrected bodies and souls, is conditional upon the Creator who made such realities. While some philosophers, akin to the Greek fables of old, posited time as eternal, that old man Chronos sat with his hour glass alongside Terra Firma. The Pagans, whether ancient or modern, believed created things to be gods. Yet the Truth would still have its day, and Einstein, among others, would posit and show proofs that time, while real, was conditional and flexible. Time was not universally the same. I'm not really sure what this even means.
Why I'm talking about time is how it links up with how we consider the events of Golgotha for ourselves. Why do we ask for forgiveness if we've already received it? Or have we? Or are we?
The question revolves around how God interacts with time, and the reality is we haven't even a clue. It's like a fish trying to describe what being in outer-space is like. Perhaps the swirling repetitions in John's Revelation of Jesus Christ can give us a glimpse. Time seems to repeat the same story, through many different angles, stopping to explain this, speeding up to the next point, going backwards. It sounds rather authorial, an art of sculpting. But we don't know, not really.
One of the major themes for Paul, and even the whole of the Scriptures' writers, is that the Messiah changed everything. In Jesus Christ, there is a whole new world, a whole new creation. This is a break in the Human times we're used to. The death, resurrection, and ascension of the Christ, which did indeed occur in our chronos, was the Time, the kairos, where something new began. Yet things keep on going. This is the already/not-yet I mentioned.
But are they really just going on? Yes and No. In Christ, there is a new world, a hope for reconciliation, whereas those living beneath the aegis of the Old continue on. For the New, there is everlasting life, boundless love, and the increasing growing into our Lord. For the Old, there is alienation and obliteration; the Creation disintegrating into the formless mass that it began as. In Jesus, we see the New at work, but all around us, the Old screams that it is all that it is.
However, as we see Jesus, we see that we've not received what He received. The dead still lay dead. However, perhaps, in Jesus, the promise is so sure, we live in hope, in confidence, of things we do not have, but are promised to us. We are not yet justified, but because Christ was justified, declared not to be the guilty blasphemous worm that the powers that be marked Him as, we who are with Him will be as well. The Future has not yet come, but it has come. In Christ, the Future for us has reached back to all our Presents.
But it has not yet come. We ask the Lord to forgive us, because we are not yet forgiven. But in confidence, in asking for forgiveness, we know it is bestowed upon us. Christ is the forgiveness of all sins. We ask because we know. In such a forgiveness, we will be justified and sanctified. But such hasn't happened yet, but the Holy Spirit has placed such a mark. The Promise is carved into our new hearts, hearts cut from the same Holy Heart of our Lord, not made of stone.
Many times our prayers seem uncertain, and we must ask in humility for God's will to be done. But in the cosmic sense, we know God's will. His name is Lord Jesus. We can continue to utter muddled prayers for this and that with confidence. His life is our future.